Fly the JetLev Water Jet Pack at JetLev Southwest
How cool is this?  Here's a new toy for people that have too much money.  JetLev Southwest offers flight training in a JetLev water jet pack.   The jetpack uses water to propel you up to 30 feet in the air at about 25 mph.  You can also buy one for around $99,500.
JetLev Southwest has three locations Newport Beach California, Honolulu Hawaii and Lake Havasu City Arizona.    You should visit the JetLev Southwest Website for more information or to purchase and schedule your flight.
Here's a First-Person Perspective Flying the JetLev Water Jetpack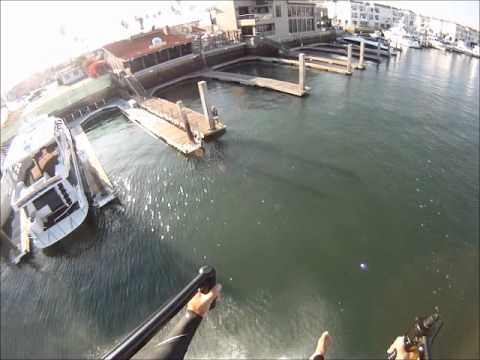 The jetpack has a rang of up to 80 miles and a duration of about 4 hours.  Now doesn't  that look like fun or what.
Has anyone ever flown the JetLev Water Jet Pack?  If you have, please tell us about it below.
Would You Pay $249 to fly the JetPack for 30-45 minutes?  Please leave your comments below.
Thank You
Aviation Schools

Tours

Resources