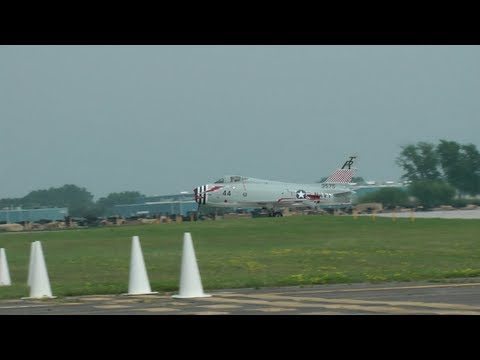 FJ4 runs off of the runway at AirVenture 2011. It went off of the north end of runway 36. This happened just hours after a Alabama Air National Guard F-16 ran off of the same runway and crashed into the muddy ground.
The FJ4 went right by the F-16 crash, as the Air Force personel working on the F-16 stood by, and, as far as I know, continued taxiing when it reached the paved taxiway on the other side of the grass. Some people said that it appeared that the pilot lost braking control, because he landed with plenty of runway left, he just never was able to slow down.
This happened in the afternoon on July 28, 2011, on Thursday.